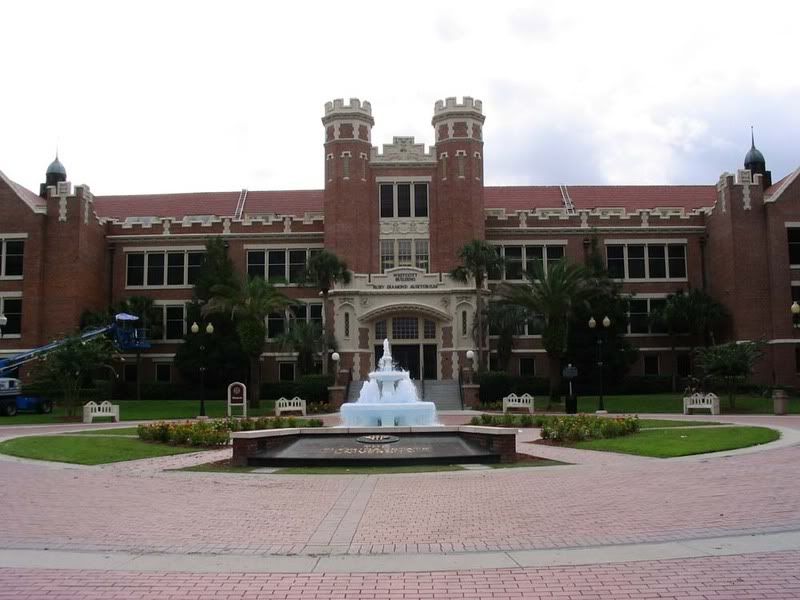 FSU
In the fall of 1977 my parents filled up the gas tank with expensive sixty-six cents a gallon gasoline and drove me, their oldest child, from our home in North Palm Beach all the way up to Tallahassee and Florida State University.
It was the year the first Apple computer went on sale. Fleetwood Mac released "Rumors." The Woody Allen movie, "Annie Hall" premiered and young women everywhere were copying her fashion sense. Seattle Slew won the Triple Crown. "Smokey and the Bandit" premiered starring Palm Beach County's own Burt Reynolds and kids everywhere started begging their parents for Trans Am cars just like Burt's. We adored KC & the Sunshine Band. Elvis Presley died and Jimmy Carter was President. We had no idea at the time, but by the end of 1977, Teddy Bundy was on his way to Tallahassee, too. But that's a story for another time.
Me 1977
I was eighteen and my then (and now) best friend Becky and I spent months getting ready. We saved S&H Green Stamps from every grocery trip to Publix. We spent hours wandering through the Palm Beach Gardens S&H store debating what to get with our stamp books. Trips to Kmart resulted in a green bedspread and a blue bedspread and sheer white curtains with big blue flowers and green leaves to tie our whole color scheme together.
My suitcases and assorted boxes were crammed in the back of my parents' panel station wagon. The trip seemed to take forever—really only about seven or so hours, but a lifetime when you're in a hurry. I-10 wasn't completed in those days and in order to get to the state capitol, we had to leave I-75 and drive up and down rolling hills over a two lane country highway and underneath pine trees dripping with Spanish moss until the highway turned into Apalachicola Highway which ran smack into the capitol buildings.
Eventually, our car pulled up in front of Landis Hall, the freshman dorm. It took us ten trips to get all of my belongings up to the fourth floor. My parents took me to dinner and then drove off to a local hotel for the night. The next day, they took me to breakfast before turning the car toward home. I was ready to start my grown up life.
It wasn't until years later that my mother confessed she cried half of the way back home. She held it together until the car pulled away and left me standing in the courtyard of the dorm waving goodbye.
My Son :-)
Some things change. This time, I'm the mom. This week, I took my grown-up 23-year old son to breakfast before he left to go to college at University of Central Florida in Orlando. He's finishing up his education and not planning on moving back home again. He's 6'4", so I had to reach up to hug him goodbye.
We both got in our cars and yes, I held it together until his car was out of sight. I, too, then cried most of my way home. Some things don't change at all.
Copyright (c) 2012 Ruth Hartman Berge
Note: I very rarely use my children's names in my writing and never use their images. My son gave me permission to use his picture this time. I'm lucky to have both a son and a daughter - both of whom are terrific and who have been well worth the white-knuckled, gray-hair making thrill ride called "motherhood."